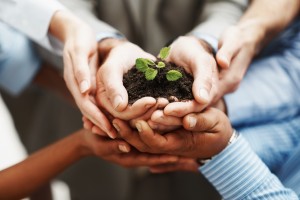 Xian Shan Yuan
Agriculture & Technology Co., Ltd. is an ISO:9001 and BV verified company founded at 2006, in Changsha, Hunan, China, is specialized in organic fertilizers, natural botanic pesticide, other materials and products for agriculture, horticulture and aquaculture. With many years working to offer high standard goods and premium services, the company have extended the market in more that 30 countries. The company's business is growing up stably and healthily, keeping frequent and regular commercial association with customers from all over the world. We sincerely wish to establish a business connection with clients from every corner around the globe and we, the whole crew of this company, are working hard to expand our enterprise world wide.
Why choose us?
The products provided by us all are closest to the original natural resources and raw materials, we strictly provide essential products without changing anything you need.
Inquiry Now
What we supply?
Tea Saponin Products
Tea seed is also called camellia seed, the tea seed products is referred to tea oil and the residues of it after oil extraction, as it contains nature saponin, which is widely used in fish farming, emulsifier, cosmetics, and so on.
Humic Acid Products
Humic substances can be found in all soils and waters and arise from vegetable decomposition products. The products forming by it can be widely used in agriculture farm, feeding additives, petroleum drilling, etc.
Multifarious Nature Products
In addition, we also supplies various products like zeolite, seaweed fertilizers, bentonite, etc. for agriculture and stock farming.
We have experienced agriculture technical employees and qualified foreign traders, who have deep knowledge on agriculture products. We are young but energetic and always reflecting the management and product philosophy of "
Nature is our Origin, Origin is Our Nature
" while working.
We hold to the spirits of profession, concentration and earnest while devoting ourselves to the development of green agriculture. It creates much wealth for the whole society as well as provides professional knowledge for the manufacturers, high quality products for the buyers and good opportunity to get benefit for the sellers. We hope all those contributions become more in the near future and we are looking forward to establishing friendly business relationships with you.